Imparando people – our management team, consultants, custom content developers, trainers, facility managers and technical support personnel – are amongst the most experienced in the corporate education world. Below we feature brief biographies of some of our key people.
Ray Geoghegan, Managing Director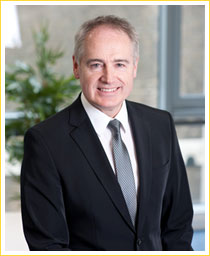 During this time he has led the creation and delivery of highly effective corporate training programmes for many of the world's leading companies.
Prior to heading up the team that developed Imparando and the Imparando City of London Learning Centre, Ray held the following senior positions:
Vice President and General Manager at European level for MicroTek
Vice President Business Development & Enterprise Sales for Global Knowledge, EMEA
Country Manager for Global Knowledge in Ireland and Switzerland
European Director of Alliances and Product Management for Unisys EMEA.
Ray has considerable success and experience in business leadership at the highest level, including P&L management and merger and acquisitions activity. He has twice successfully prepared for sale, and sold, corporate educations solutions companies: MTS in the UK (which he grew between 1995 and 1997 to become Cisco Systems' largest education partner in Europe); and Global Knowledge CH, in Switzerland. MTS was sold by HTS in 1998 (subsequently acquired by Azlan, in turn acquired by Global Knowledge in 2006). Global Knowledge CH was sold to Digicomp Academy AG, in Switzerland in 2005.
As part of his MD role at Imparando, Ray is responsible for the development of theImparando City of London Learning Centre, Imparando Learning Services and Imparando Business Change Support services.
Peter McClintock, Operations and Projects Director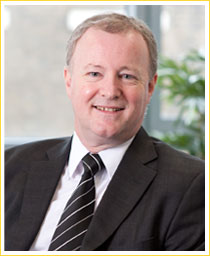 Prior to becoming a founding director of Imparando, Peter held the following senior positions:
Professional Services Director at Larmer Brown Consulting in the UK
Director of Sales, EMEA, for Global Knowledge
Sales & Marketing Director, UK & Ireland, for Global Knowledge
Director of Sales Support, EMEA, for Global Knowledge
Enterprise Services Manager & Microsoft Business Manager UK for Global Knowledge
Managing Director, Ireland, for Global Knowledge
Customer Services Manager, N Ireland, and Learning Services Manager, Ireland, for Digital Equipment Corporation.
At Global Knowledge, the worldwide corporate education specialists, Peter was the first EMEA Sales Director, covering 10 countries. In this role he had overall responsibility for sales of training solutions totalling circa $50M per annum.
At Larmer Brown Consulting, as Professional Services Director, his focus was the development of corporate training and performance support content. This included user training rollouts for enterprise application deployments for major clients in the private and public sector.
As part of his Operations and Projects Director role at Imparando, Peter is responsible for the development of Imparando's Application Training and User Adoption services.